Centennial Stepparent Adoption Lawyers
We Can Guide You through This Process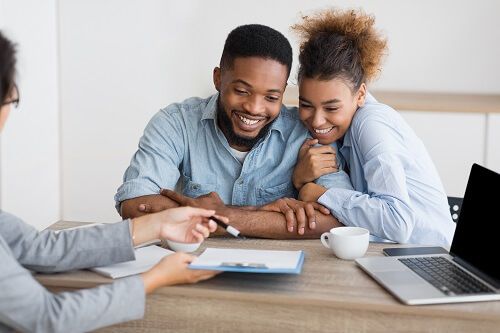 At the Law Office of Alexandra White, PC, our family law attorneys help families reach important goals related to their children and stepchildren. We advise and represent clients in two types of adoption cases: stepparent adoption and second-parent adoption.
These two kinds of adoption are similar in many ways. There is paperwork to complete, legal processes to tackle, and schedules that must be adhered to. And there is often stress and anxiety that accompany these matters. We help facilitate smooth stepparent and second-parent adoptions for our clients. We strive to alleviate much of the stress through good planning, good communication, and good execution.
Call (303) 647-4245 to schedule a free consultation with our Centennail stepparent adoption attorneys.
Guidance Regarding Stepparent Adoption
Generally, stepparent adoption involves the legal adoption of a child with one biological parent who is remarried and another biological parent who is no longer involved in the child's life. In stepparent adoption cases, it is important to plan ahead of time and have proper legal guidance from start to finish.
Our attorneys can help you understand:
The steps in the adoption process
How long the adoption might take and how much it might cost
What to do if your child's other parent has abandoned your child, financially or otherwise
Whether you should try to enforce unpaid child support
Whether you should continue to initiate contact with an unresponsive biological parent
Handling the Legal Aspects of Second-Parent Adoption
Second-parent adoption involves unmarried parents in an opposite-sex or same-sex relationship. In these cases, one or both of the adoptive child's parents are not his or her biological parents, and one parent already has legal rights regarding the child.
Our firm can help you handle all the legal aspects of your second-parent adoption. We can answer important questions like:
How long will the adoption process take?
Will we have to go to court?
Why must an agency get involved in the process?
How long will the home study take?
Do I need my own lawyer to handle the adoption case?
Will this adoption affect the rights of my child's grandparents?
In second-parent adoptions, a home study is required. This involves engaging an agency to evaluate you and your home. We can explain how home studies work and how to best navigate the process.
Contact our Centennial stepparent or second-adoption lawyers for a free consultation. We also serve clients in Denver. You can reach us at (303) 647-4245.
Meet Our Legal Team
Personalized Attention to Your Specific Case
Clients Share Their Stories
We're Here to Help You Every Step of the Way
Cindy

Krista and Laura Went Above and Beyond to Assure Us!

Tamara

Elissa Roberts is the highest quality of lawyer

Julie B.

Krista, Thank you so much for your help and getting me through this difficult situation.

Margaret A.

You and your staff have been outstanding!