Wills & Estates Lawyers in Centennial
Estate Plans Tailored to Your Needs in Denver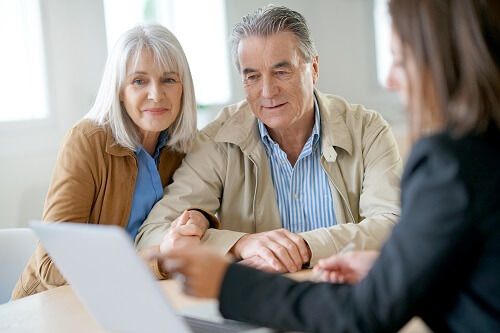 Estate plans offer valuable benefits to anyone with property and assets that they wish to pass on to family members and other beneficiaries. These plans offer instruction that allows you to remain in control of how your estate is handled as well as instructions concerning your own health, medical care, and finances in the face of incapacity.
Estate plans are made up of key legal documents that outline your wishes in regard to these matters and lay out a course of action for many types of contingencies that can arise in life. At the Law Office of Alexandra White, PC, we can create a comprehensive estate plan tailored to your unique circumstances, goals, and desires. Such a plan can give you peace of mind knowing that your heirs and beneficiaries will have clear instructions as to your wishes in the event of your passing or incapacity.
Need an estate plan? Call us at (303) 647-4245 or contact us online to arrange for a free, initial consultation.
The Mechanics of a Comprehensive Estate Plan
The documents and tools of estate planning include:
A last will and testament, which will specify how your assets and property are to be distributed and can designate a trusted guardian for your minor children as well as someone to manage any assets on their behalf
A revocable or irrevocable trust, in which your assets will placed into a separate legal entity for distribution; many types of trusts are available which can be used for different purposes
Powers of attorney, which can be used to designate someone to act as your agent in regards to both financial and medical matters
An advanced healthcare directive which specifies what type of medical care you wish to receive or not receive should you be unable to express yourself; these can specify whether you wish life-prolonging medical interventions in end-of-life situations
Long-term care planning such as planning for nursing home care through gifts, special trusts, or other legal methods
Estate plans provide a road map for your family which can help them avoid the fees, taxes, uncertainty, and time-consuming process of probate, the stress of family and courtroom conflicts, and other complications that can arise without a clear guideline as to how you wish your estate to be handled. In this regard, estate plans are proactive allowing you to remain in control even after you are gone.
No matter the size or complication of your estate, the Law Office of Alexandra White, PC can ensure that you have a plan in place that will meet all of your needs and preserve your wishes.
Talk to a Centennial wills and estates attorney at (303) 647-4245 today.