Centennial Paternity Attorneys
Establishing Parental Rights throughout Denver
In Colorado, when two parents who are not married have a child, parental rights are established by filing either an Allocation of Parental Responsibility or paternity case. At the Law Office of Alexandra White, PC, we can help you understand the differences between the two.
For a free consultation with a skilled paternity lawyer in Centennial, call (303) 647-4245 today.
Protect Your Parental Rights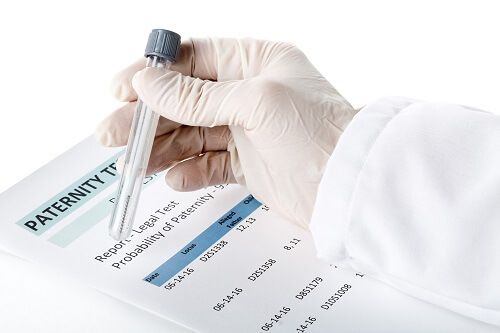 It is important to formally establish parental rights through a Paternity or an Allocation of Parental Responsibility case. The benefits of formally establishing parental rights through one of these two types of cases are numerous. Child support obligations are established by a court order so that parents get the financial help they need in raising their children.
Parenting time orders secure the role of each parent in the lives of the children. Most importantly, children receive the emotional support and sense of continuity that comes from having two supportive parents who love them.
Understanding Paternity & Allocation of Parental Responsibility in Colorado
Paternity and Allocation of Parental Responsibility cases are similar in many ways, yet distinct. A paternity case provides all of the protections described above but offers two additional components.
A paternity case is often filed when there is a dispute regarding the paternity of the child. Biological fathers looking to prove paternity can sign an acknowledgment of paternity or have the court formally establish paternity through a DNA test.
Additionally, only in a paternity case can the court establish financial obligations retroactive to the child's birth. The court can order child support retroactive to the birth of the child, orders for contribution to the child's medical expenses dating back to the child's birth, and contribution towards birth and prenatal expenses for the mother. For the biological (or other legal parent) whose role has not previously been recognized by the court, their right to have a permanent role in the child's life will be secured.
An Allocation of Parental Responsibility case is filed when there is no dispute as to paternity and retroactive child support is not needed or appropriate. We can help to facilitate the paternity/Allocation of Parental Responsibility process, focusing on the best interests of children and parents who want to take an active role in their lives.
Focusing On the Security & Peace Of Mind Of Your Children
We are dedicated to educating our clients on the benefits of formal paternity and Allocation of Parental Responsibility agreements. Foregoing court involvement in favor of an informal agreement may work over the short term. However, should disputes arise in a verbal agreement, either side can change the terms of the informal agreement, potentially denying much-needed support for or access to the child.
A formal parental responsibility and/or paternity order provides protection and clarifies both parents' rights and responsibilities, including:
Decisions regarding education, health care, and religion
Determinations as to where the child will reside
Parenting time of the noncustodial parent
Child support agreements
Prevention of the relocation of the child out of state
Let Us Answer Your Questions
We understand that these issues are often confusing and stressful. When you need help answering your questions or walking you through your options, we can help. For more information on paternity or allocation of parental responsibility, schedule a free consultation via our online intake form or by calling (303) 647-4245.
Meet Our Legal Team
Personalized Attention to Your Specific Case
Clients Share Their Stories
We're Here to Help You Every Step of the Way
Cindy

Krista and Laura Went Above and Beyond to Assure Us!

Tamara

Elissa Roberts is the highest quality of lawyer

Julie B.

Krista, Thank you so much for your help and getting me through this difficult situation.

Margaret A.

You and your staff have been outstanding!