File for Divorce in Colorado
Make the Right Decisions for the Long-Term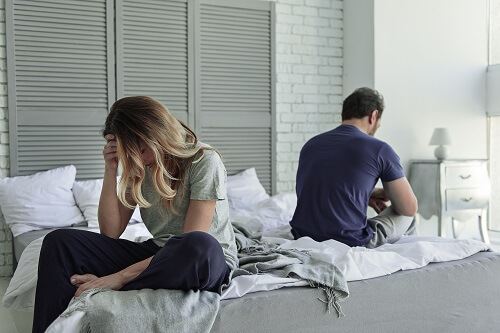 Divorce is a legally complex and highly personal process that can last months or years. Continuing disputes over assets and money only serve to prolong a resolution and, ironically, deplete financial resources. Regardless of the length of the proceedings or tone of the divorce, the best interests of the children should remain a priority.
At the Law Office of Alexandra White, PC, we can help you understand your options and guide you through the divorce process.
Our attorneys in Colorado provide guidance through all aspects of divorce, including:
Whether a marital dissolution is resolved through mediation or trial, the financial toll on parents may be calculable, but the emotional trauma on children placed in the middle of heated decisions cannot.
Obtaining a Divorce in Colorado
In a divorce, each spouse takes on a unique role. The party that files for divorce is the "petitioner," while the other party is the "respondent."
To file for divorce in Colorado, you and/or your spouse must meet the following requirements:
At least one party must have been a resident of Colorado for 91 days or more before filing for divorce;
Whichever party receives a summon must be under the jurisdiction of Colorado;
If you share children, they must have made Colorado their primary residence for at least 181 days;
The court must wait at least 91 days after the respondent receives their summons to finalize the divorce.
The petitioner must file various forms with the court to initiate the divorce process. These forms include:
A petition detailing the circumstances of your divorce, why you wish to dissolve your marriage, your proposed terms for divorce-related processes such as property division, alimony, child custody, and child support, and information about your finances and circumstances such as tax returns, mortgage and income statements, pension plan information, benefits statements, etc.
A summons for the respondent notifying them of the divorce;
Various other forms depending on the circumstances of your case and whether you share children, wish to pay for or receive alimony or child support, etc.
After filing these forms, a third party such as a sheriff or process server must serve the respondent with a notice informing them of the divorce. The respondent then has the opportunity to respond to the petitioner by filing a response.
How the divorce proceeds from this point often depends on whether the divorce is contested or uncontested.
Uncontested Vs. Contested Divorce
When two parties agree on all terms for their divorce and divorce-related processes such as child custody and support, property division, and alimony, they can file for an uncontested divorce.
Alternatively, if the parties have any disagreements over these subjects, they must file for a contested divorce.
In an uncontested divorce, the parties can draft and sign an agreement stating their agreed-on terms for the divorce.
If the respondent agrees with the petitioner's terms for divorce and the parties have a divorce agreement, they may elect not to respond or to waive their right to respond, allowing the court to move forward and finalize the divorce.
Alternatively, if the respondent disagrees with the petitioner's terms, they can file a response stating their own preferred terms. At this stage, the court may order the parties to engage in alternative dispute resolution (ADR) to resolve their differences or move forward with litigating the divorce in court.
Divorces that begin as contested can transition into an uncontested dispute if the parties use a form of ADR such as mediation or collaborative law to resolve their differences.
If the parties move forward with a contested divorce, the court may hold hearings to implement temporary orders dictating how the spouses handle issues such as custody or property division during the divorce. Finally, the court will hold a trial. After hearing evidence from both parties, the court will draft what the judge considers to be an equitable divorce decree, setting for terms for the divorce and finalizing it.
While uncontested divorces can take as little as 91 days to resolve, contested divorces can take years to finalize. Our Centennial divorce attorneys can help you identify the best path forward in your divorce, working with you to secure your future.
Protecting Your Personal & Financial Interests
Divorce attorney Alexandra White knows that our clients often come to us after experiencing the slow deterioration of their marriage over months and years. Some are ready for battle; others just want the process to be over.
The founder of the Law Office of Alexandra White, PC, strips away the personal issues and gets to work on strategies and cost versus benefit analyses. She recognizes the emotional toll of divorce on her clients and their children may not be calculable, but is still a significant factor.
Divorce does not have to be a battle that damages relationships between parents and their children and depletes money. That does not mean that you should give in on all the issues to keep the peace. Your rights, best interests, and assets require aggressive protection as well.
For a free consultation with an experienced divorce lawyer, contact the Law Office of Alexandra White, PC, through our online form or call (303) 647-4245.
Meet Our Legal Team
Personalized Attention to Your Specific Case
Clients Share Their Stories
We're Here to Help You Every Step of the Way
Cindy

Krista and Laura Went Above and Beyond to Assure Us!

Tamara

Elissa Roberts is the highest quality of lawyer

Julie B.

Krista, Thank you so much for your help and getting me through this difficult situation.

Margaret A.

You and your staff have been outstanding!