File for Divorce in Colorado
Make the Right Decisions for the Long-Term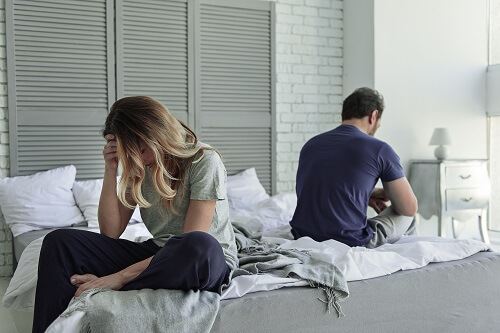 Divorce is a legally complex and highly personal process that can last months or years. Continuing disputes over assets and money only serve to prolong a resolution and, ironically, deplete financial resources. Regardless of the length of the proceedings or tone of the divorce, the best interests of the children should remain a priority.
At the Law Office of Alexandra White, PC, we can help you understand your options and guide you through the divorce process.
Our attorneys in Colorado provide guidance through all aspects of divorce, including:
Whether a marital dissolution is resolved through mediation or trial, the financial toll on parents may be calculable, but the emotional trauma on children placed in the middle of heated decisions cannot.
Protecting Your Personal & Financial Interests
Divorce attorney Alexandra White knows that our clients often come to us after experiencing the slow deterioration of their marriage over months and years. Some are ready for battle; others just want the process to be over.
The founder of the Law Office of Alexandra White, PC, strips away the personal issues and gets to work on strategies and cost versus benefit analyses. She recognizes the emotional toll of divorce on her clients and their children may not be calculable, but is still a significant factor.
Divorce does not have to be a battle that damages relationships between parents and their children and depletes money. That does not mean that you should give in on all the issues to keep the peace. Your rights, best interests, and assets require aggressive protection as well.
For a telephone consultation with an experienced divorce lawyer, contact the Law Office of Alexandra White, PC, through our online form or call (303) 647-4245.
Meet Our Legal Team
Personalized Attention to Your Specific Case
Clients Share Their Stories
We're Here to Help You Every Step of the Way
Scott Brehm

I worked with Krista Beauchamp at this law office and had a terrific experience. She communicated very well, took an interest in my needs and outlined her approach, then followed through quickly and effectively, keeping me informed throughout the process.

Henry Caspersen

Thank you to Alex and her whole team. Very much appreciate the professionalism and expertise of everyone I've had contact with at the firm. I recommend Alex White to anyone who needs a divorce attorney in Centennial. Also very much appreciate working with

Dan Bryant

Best divorce and family lawyers in the Centennial area.

Scott Howell

Divorce is an emotional and difficult time in anyone's life to have to go through and it shouldn't be done alone. The moment I walked into the office Colleen made me feel welcome and made me feel like I was part of their family. Alex and her st

Courtney Weis

Alexandra White was incredible in handling my child support custody order. I was so pleased from her work and the outcome that I came back to use her once again to resolve child support modification. If you want someone you can trust she's the one yo

Paul Winters

Alex White is the crème de la creme of Divorce Attorneys. Alex is well known for being one of the top Divorce Attorneys in Denver. She is beyond talented in every respect of Divorce Law. Ms. White is tough, but fair, on your side, of course. There w

Sam Garg

Hiring Alex was the best decision I made. Alex took over a complex and poorly managed case that had been lingering for 18 months and delivered a very favorable outcome and settlement within 4 weeks. Her ability to orchestrate and effect a resolution are th

Diane Thomas Homes

I retained Alex White to represent me from May 2011 until final in Sept 2013. It was a very complicated divorce due to my ex being an attorney and therefore it was a battle that I might add she conquered! Alex was professional at all times and executed eac

Andy H.

Divorce is painful, complicated and lasting. Ensure you have a great team to support you every step of the way. Attorneys Alex White provided me great guidance and legal advice that I wholeheartedly recommend.

Richard K.

The Law office of Alexandra White are a pleasure to work with. Knowledgeable staff, fast communication, I would definitely recommend and use them again. Thank you for everything.

Marshall A.

Alex White is an excellent family law attorney in Centennial. I've referred clients her way and everyone says that she is very professional and what they like the most is that she wins cases in court because of her "aggressive" approach to the co

Mark W.

Alexandra White is my preferred choice for Denver divorce lawyers because she runs an incredible law office and she really cares about your marriage and ultimately wants to help you and your spouse achieve the desired results where everyone wins.

Steve B.

Alex has been a tremendous help in diffusing high conflict post-decree problems. I can't recommend Alex enough!

Sarah Schlosser

I can't sing the praises of Alex White enough

Tony A.

I retained the Law Office of Alexandra White, PC to represent me in my divorce process in June 2015. I worked with both Alex White. He made a difficult situation easier to handle. He responded promptly and thoroughly to all of my questions and concerns, we

Dave

Alex took me through what proved to be a more than difficult post divorce custody litigation. She was knowledgeable, supportive and more importantly tenacious. She kept expectations reasonable, information was plentiful as were the potential options availa

Sarah

Alexandra was very professional, and had the ability to make you feel comfortable even in very uncomfortable situations. She was very knowledgable about the law and the everchanging statutes, and if she did not have an answer she would find it. I would rec

Managing Partner

Extraordinary lawyer. Great abilities to analyze and problem solve. My highest recommendations.

Partner

I have worked with Ms. White on several legal matters. She is a very bright and tenacious young lawyer who embodies the best attributes of our profession.