Centennial Child Custody Lawyer
Compassionate & Competent Family Law Lawyers Serving Centennial, Colorado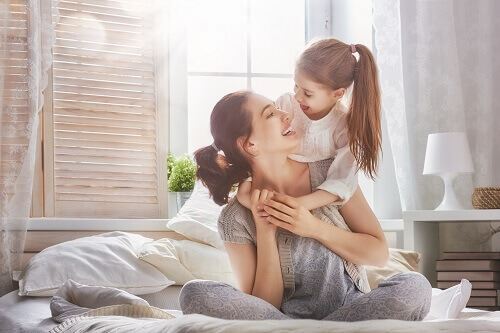 As parents, your children are likely your top priority when going through a divorce. And that is as it should be.
But unfortunately, the fallout from divorce, legal separation, or any family law dispute is often the hardest and most damaging to children with little understanding and no control over the situation.
At the Law Office of Alexandra White, PC, our child custody lawyers serving Centennial are especially sensitive to the needs of children in any custody, divorce, legal separation, or paternity case. Our family law lawyers understand the importance of the deep emotional connection between parents and children and have earned a reputation for strong parental rights advocacy.
At this critical time, there is no substitute for trusted and capable legal guidance in creating a parenting plan that is fair and just for the entire family. Ideally, your child will have a continuing and meaningful relationship with both parents.
Through diligence, Centennial family law lawyers can help create a workable resolution that is in your child's best interests.
Contact a child custody attorney in Centennial at (303) 647-4245 to arrange for a free consultation today.
Child Custody Laws in Centennial, Colorado
Under Colorado child custody law, the term "child custody" has been changed to "parenting responsibilities," which involve:
Legal responsibility, such as decision-making about the child's welfare, health, education, and other important areas of life
Parenting time, usually creating a schedule of time spent between the parents' separate households
These factors can be split jointly or can be assigned on an individual basis. However, except in the most extreme family law cases involving domestic violence, child abuse, or substance abuse, courts favor a child spending some time with both parents.
Parenting time may be divided equally or non-equally depending on the situation's circumstances. For example, the parent whom the child spends the most time with is often referred to as the "custodial" parent, while the other parent is referred to as the "non-custodial" parent with "visitation rights."
These factors will apply to parents going through a divorce and to unmarried parents involved in an allocation of parental responsibilities case in the courts. In either situation, it is crucial to have an experienced Centennial child custody attorney on your side.
Common Issues in Child Custody Cases
Disruption with Visitation : Visitation disruptions are one of the most common types of custody issues. In some cases, parents disrupt visitation times if the other parent isn't paying child support. In other cases, a parent may fail to follow court orders, such as dropping off the child at the agreed time or place. These can become a major issue among parents, requiring them to go to court over and over.
Parent Relocations: Parent relocations are another common issue that is present during custody cases. Often, the parent with sole custody of the child wants to move out-of-state, making visitation times difficult for the other parent. However, parent relocations cannot take place unless the court grants them permission.
Joint & Primary Parenting Responsibilities
If both parents regularly house their child and have the right to make decisions on their behalf, then they have a joint parenting responsibility.
Alternatively, if a parent spends less than 90 days per year housing their child, they are considered to be engaged in a primary parenting responsibility arrangement. In a primary parenting responsibility situation, whichever parent houses the child most or all of the time is considered the primary parent.
Whichever parent houses the child more may also be considered the head of household and the custodial parent, giving them certain benefits such as tax breaks.
Co-parents can distribute time with their children in a wide range of ways. For example, parents can decide to exchange custody every week, a lot of certain days of the week and weekend for their child to spend with each parent in an alternating fashion, or determine that one parent can visit a child but not house them.
A child custody lawyer can help you identify and pursue the ideal parenting responsibility distribution for you and your child.
What Factors Does the Court Consider in a Custody Case?
In any custody dispute, the court's primary concern will always be the best interests of the child. Assuming the parents are relying on the judge to develop a parenting responsibility agreement on their behalf, the judge will always do what they think is best for the child. Some factors the court considers in custody cases include:
Each parent's current relationship and history with the child;
The health and age of both parents;
Whether either parent has a history of behavior such as domestic violence or neglect that could make them unfit to parent;
Each parent's financial situation;
How a proposed custody arrangement would impact the child's life;
The child's own preferences if they're mature enough to have a say; and
Any other factors the court considers relevant to the case.
Our custody lawyers serving Centennial, Colorado, will work with you to ensure you pursue the best possible outcome in your custody dispute, fighting relentlessly for your parental rights in and out of the courtroom.
Our Child Custody Lawyers Serving Centennial Provide Guidance & Support
At the Law Office of Alexandra White, PC, our child custody lawyers believe that you know your child and family situation best which is why it is in your best interests to reach an agreement outside of court. Our child custody lawyers are here to facilitate a resolution and smooth transition of child custody through sound legal guidance and support throughout Arapahoe County, Colorado.
Talk to One of Our Capable Child Custody Lawyers Serving Centennial. Contact Us Online or Call Now at

(303) 647-4245

!
Meet Our Legal Team
Personalized Attention to Your Specific Case
Clients Share Their Stories
We're Here to Help You Every Step of the Way
Cindy

Krista and Laura Went Above and Beyond to Assure Us!

Tamara

Elissa Roberts is the highest quality of lawyer

Julie B.

Krista, Thank you so much for your help and getting me through this difficult situation.

Margaret A.

You and your staff have been outstanding!