Centennial Spousal Support Lawyers
Also Representing Clients Throughout Denver & the Surrounding Areas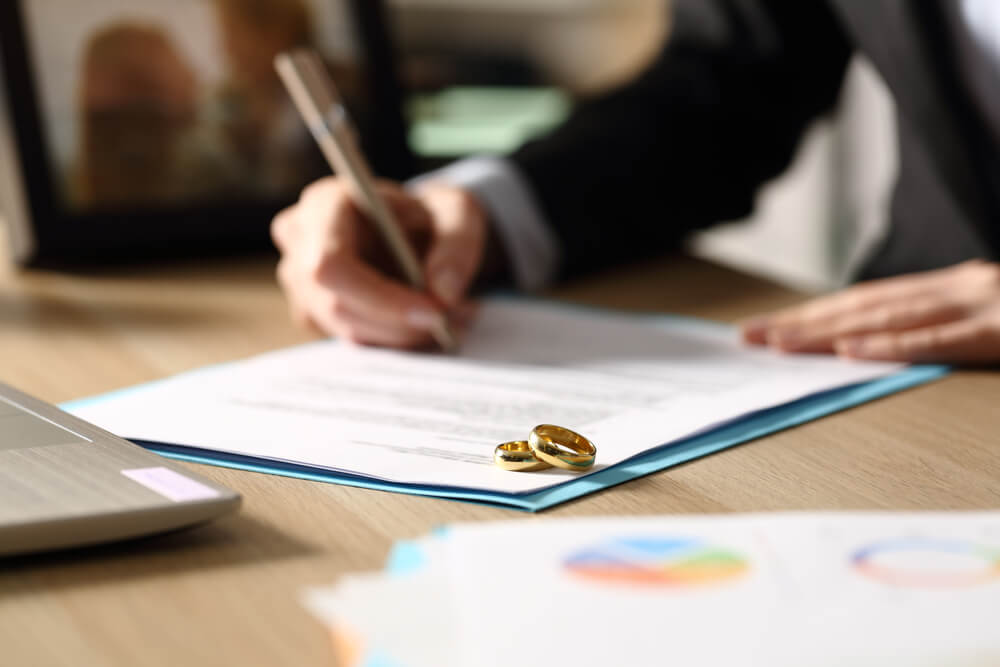 Spousal support is also known as maintenance in Colorado. Spousal support refers to payments made by one divorcing spouse to another for monthly living expenses. It is a critical issue in many divorce cases. Support can be ordered by a judge or it can be agreed upon outside of court. It can be arranged on a temporary, short-term, or long-term basis. At the Law Office of Alexandra White, PC, we understand that because every divorce is different, no two support cases will look exactly alike.
If you are going through a divorce or anticipating the end of your marriage, it is important to obtain thorough legal advice about the financial aspects of the divorce, including planning for either paying or receiving spousal support. Our team of experienced family law attorneys knows that your lifestyle and assets are important to you. Although many couples experience financial change during a divorce, our team will work to minimize that change. Being prepared for — and planning carefully for — these changes are essential.
For more information, call our spousal support lawyers in Centennial today at (303) 647-4245.
Is Alimony Mandatory in Colorado?
Whether alimony—or maintenance as it's called in Colorado—is awarded is up to the court's discretion. If the court decides that you are required to pay or receive maintenance, then, yes, the payments will be mandatory.
How Is Spousal Support Determined in Colorado?
Colorado courts determine the amount of spousal support using the following formula:
The amount is equal to 40% of the higher earner's monthly adjusted gross income, minus 50% of the lower earner's monthly adjusted gross income.
The length of spousal support is based on marriage length and ranges from 11 months of maintenance for a three-year-long marriage to 10 years of maintenance for a 20-year-long marriage.
Modifying Spousal Support Payments After a Divorce
Before you petition the court for a modification of your spousal support order, you should first consider discussing it with your former spouse. If you are able to work on an agreement regarding a modification, this can result in a speedier process. That said, not all former spouses are on friendly enough terms to accomplish this, so you may end up having to take the matter to court.
When petitioning the court for a modification of your spousal support order, it is important to note that only a significant change of circumstances will result in a favorable outcome for your case.
How Long Do You Have To Be Married To Get Alimony in Colorado?
Colorado's spousal support guidelines do not include marriages that last less than three years. However, it is possible for a judge to award alimony to someone after a shorter marriage, depending on the circumstances.
Protecting Your Interests During & After a Divorce
We represent parties on both sides of spousal support matters. As your attorneys, our job is to make sure you are treated as fairly as possible during and after a divorce.
We can answer important questions like:
How much support can I anticipate paying or receiving?
How long can I expect to receive support?
How long can I expect to pay support?
What is the relationship between spousal support and child support orders?
How will marital property be divided in my case?
After a divorce, can I modify a court order regarding spousal support?
I have been a stay-at-home parent for many years. Will I be required to work?
My ex quit his or her job (or has become "voluntarily underemployed") in order to reduce support. What can I do in response? Will the court allow him or her to do that?
My ex is demanding an amount of support that I can't afford. What are my options?
I lost my job and I have been the primary earner for our family. Will I still have to pay maintenance if I am unemployed?
How is spousal maintenance calculated? Do the new statutory guidelines and formulas apply to my case?
Let Us Guide You through These Difficult Times
As your lawyers, we will listen to your concerns, communicate with you regularly, and fight for your legal rights in court, if necessary. Our Centennial spousal maintenance attorneys are here to fight for your best interests.
Contact us online or call us at (303) 647-4245 for a free consultation about your divorce matter.
Meet Our Legal Team
Personalized Attention to Your Specific Case
Clients Share Their Stories
We're Here to Help You Every Step of the Way
Cindy

Krista and Laura Went Above and Beyond to Assure Us!

Tamara

Elissa Roberts is the highest quality of lawyer

Julie B.

Krista, Thank you so much for your help and getting me through this difficult situation.

Margaret A.

You and your staff have been outstanding!